When it comes to workwear, safety and comfort are two top priorities that can make or break an employee's day. That's where the Portwest Ultrasonic Heated Tunnel Jacket comes in. This jacket is designed to keep outdoor workers comfortable and toasty in even the coldest weather. It's also equipped with numerous safety features, making it an essential addition to any workplace. This article will discuss the benefits of this unique, high-tech jacket, and why it should be on the procurement list of any HR or operations team.
Extreme Weather Protection
The Portwest Ultrasonic Heated Tunnel Jacket is made with thermal insulation, has a water resistant shell, and is designed to keep you warm even in the harshest winter conditions. With an insulation value that is 40% higher than the standard work jacket, the Portwest Ultrasonic Heated Tunnel Jacket provides unparalleled protection from freezing temperatures.
Multiple Heating Zones
The Portwest Ultrasonic Heated Tunnel Jacket has three heating settings, which can heat up in as little as 15 seconds. This feature means that employees can manage their own heating needs and stay comfortable for extended periods. The jacket includes a rechargeable battery that provides up to ten hours of heat and can be charged in as little as four hours.
Safety Features
This jacket is designed with safety in mind. It is equipped elasticated cuffs that ensuring that the jacket does not get snagged on any machinery or equipment.
Comfortable Design
The Portwest Ultrasonic Heated Tunnel Jacket is not only highly functional but also comfortable. The jacket is designed with ergonomics in mind, allowing for free movement and providing a comfortable fit. This means that employees can focus on their job rather than being uncomfortable and cold.
Cost-Effective
While the initial cost may be higher than other work jackets, the Portwest Heated Tunnel Jacket's durability and longevity make it a cost-effective long-term investment. It is built to last, ensuring that it is less likely to require replacement or repair. The jacket's rechargeable battery also means that employees can cut down on their own personal heating costs while reducing the risk of potential sick days due to cold weather exposure.
Portwest Ultrasonic Heated Gilet
We also offer the same qualities and features of the Heated Tunnel Jacket as a Gilet – see the link
Conclusion:
In conclusion, the Portwest Ultrasonic Heated Tunnel Jacket is an excellent investment for any business owner or comfort-conscious operations manager. It offers unparalleled protection in harsh winter conditions and a comfortable fit that allows for free movement. The jacket's cost-effectiveness and longevity make it a cost-effective investment, while the rechargeable battery guarantees that employees can enjoy the benefits of its warmth for extended periods. Adding the Portwest Ultrasonic Heated Tunnel Jacket to your procurement list is an easy way to demonstrate to your employees that their comfort and safety is a priority, and you are investing in their well-being.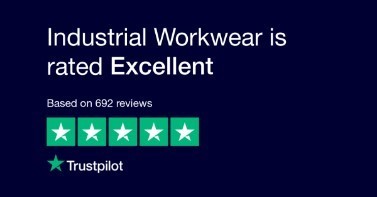 We are 5 Star rated on Trustpilot.
https://uk.trustpilot.com/review/industrialworkwear.com
Contact our Friendly team today to discuss your requirements on 01207 509717 or fill in the form below for Immediate attention