Why Amblers Safety Boots Are the Best Choice For Your Workplace
When it comes to workplace safety, no one should take any chances. That's why having the best quality Amblers boots are essential for any business owner or operations manager who wants to make sure their employees are properly protected from hazardous materials or conditions. Amblers boots and shoes are renowned for their quality and durability, so let's explore why they should be your go-to choice for workplace safety.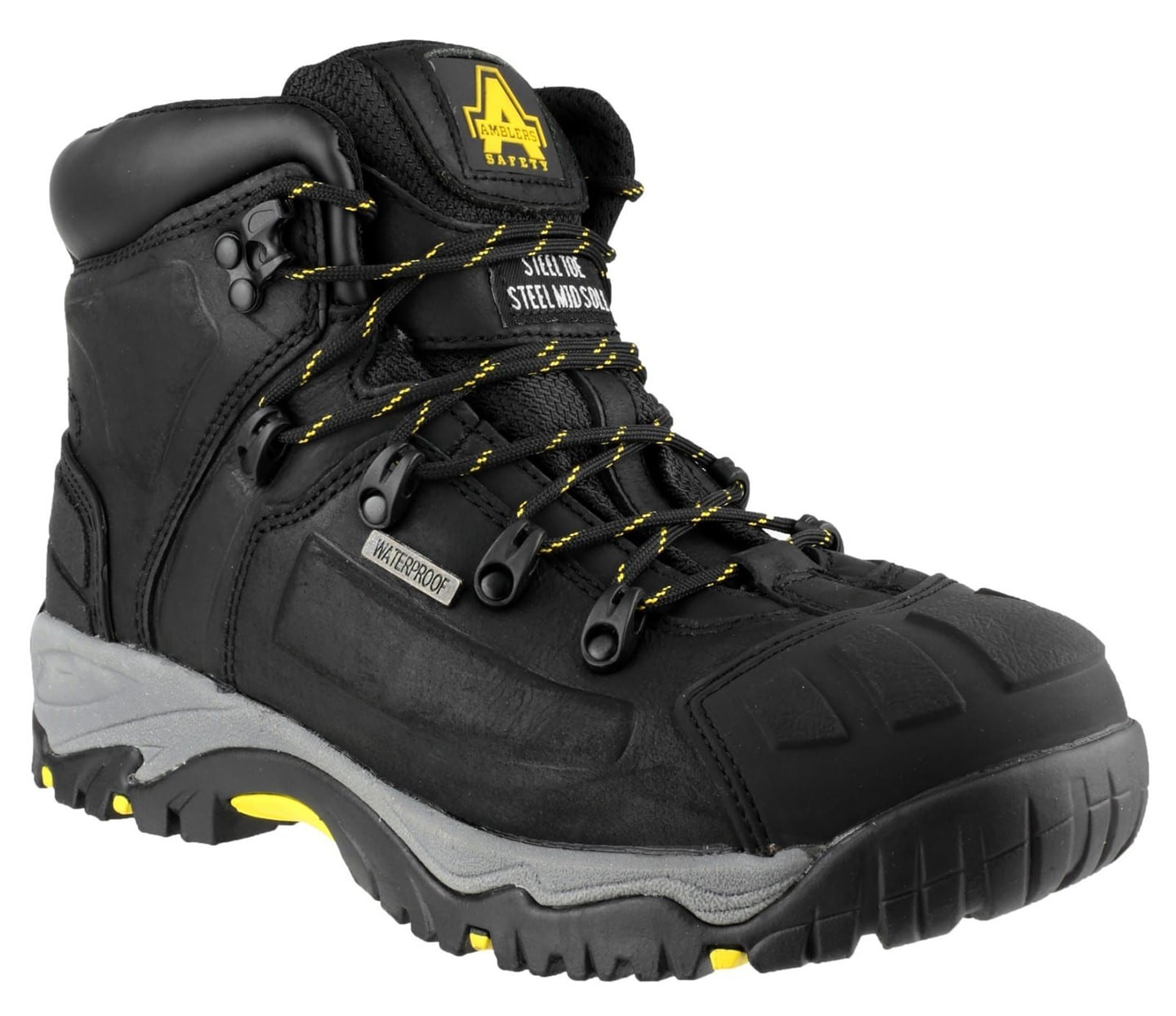 https://www.industrialworkwear.com/opr/footwear/fs32-waterproof-safety-boot/
Amblers Boots Durability & Comfort
Amblers boots and shoes are designed with both comfort and durability in mind. Many feature midsoles which make them resistant to punctures and provide extra support when walking on hard surfaces. Most uppers are made of abrasion-resistant leather which makes them comfortable and long-lasting. The shock-absorbent soles also reduce fatigue and help prevent slips and falls. It's clear that Amblers boots are made with the user's comfort in mind.
Amblers Boots and Shoes Safety Standard Compliance
All of Amblers boots and shoes meet the highest international standards for workplace safety, including EN ISO 20345: 2011 S3 HRO SRC, a European standard for occupational footwear. This means that you can rest assured that Amblers boots will provide your employees with all the necessary protection from hazardous materials or conditions they might come across in their line of work.
Amblers Boots Cost Efficiency
Amblers safety offer excellent value for money; they're more affordable than many competitors without compromising on quality or performance. This makes them an ideal investment as they will keep your employees safe while saving you money in the long run by not needing to be replaced as often as other brands of boots and shoes would need to be.
Amblers Boots – Conclusion:
For workplace safety, there is no better choice than Amblers Boots and shoes. Their superior durability and comfort make them a great investment while their compliance with international standards ensures maximum protection for your employees at all times. Plus, their cost efficiency makes them an even more attractive option! For businesses looking to invest in the right kind of protective footwear, Amblers Boots should definitely be considered first and foremost!
Amblers Boots from Industrial Workwear Limited
Industrial Workwear Limited is a trusted supplier of high-quality workwear and personal protective equipment (PPE). We are the UK supplier for Amblers Safety Boots. Here are some reasons why you should consider using Industrial Workwear Limited:
Quality Products: Industrial Workwear Limited offers a wide range of high-quality workwear and PPE from trusted brands, ensuring that you have access to reliable and durable products that meet industry standards.
Safety Compliance: Industrial Workwear Limited is committed to providing workwear and PPE that meet or exceed safety regulations, ensuring that you and your employees are protected while on the job.
Expert Advice: The team at Industrial Workwear Limited has extensive knowledge of workwear and PPE, and can offer expert advice on selecting the right products for your needs.
Competitive Prices: Industrial Workwear Limited offers competitive prices on its products, making it an affordable option for businesses of all sizes.
Customisation: Industrial Workwear Limited also offers customisation services, such as embroidery and printing, allowing you to add your company logo or other branding to your workwear.
Overall, Industrial Workwear Limited is a reliable and trusted supplier of high-quality workwear and PPE, with a commitment to safety and customer satisfaction.
Contact our friendly team on 01207 509717 to discuss your requirements and arrange wearer trials of our Amblers Safety boots. For over 100 wearers we can come to your site and arrange sizing sessions across shifts if required in order that you get the correct fit first time.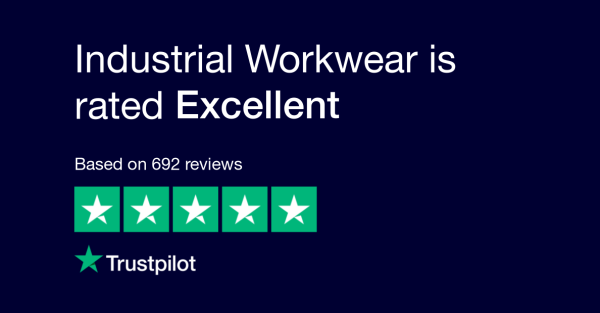 We are 5 star rated on Trustpilot for customer service – you are in safe hands!