Get ready to be part of the eco-friendly Workwear Uniform movement
The Genuine Recycled collection is here meaning sustainable, ethical garments crafted from recycled plastic and promotes Safely Recycle Branded Workwear . Not only do these fabrics produce fewer emissions during yarn production but they also consume less energy and water – talk about being kinder to Mother Nature! Every garment in this range lives up to its name with as close a 100% recycled material content while every hat contains 50%.
At Industrial Workwear Limited, we take sustainability seriously. That's why we've partnered with certified partners like perPETual©, TOPGREEN®, REPREVE® and JIAREN® to craft stylish workwear from recycled plastic bottles – one size L garment is equal to the volume of around 1 litre bottle saved! We also make sure that our production process meets high standards for a safe working environment complete with fair pay and reasonable hours. So when you wear clothing from our Genuine Recycled range, not only are you looking great – but feeling good knowing your purchase was part of something even greater than fashion itself!
Genuine Recycled has already done the planet a huge favor by keeping 8 million 1 litre bottles out of landfill. And that's just the beginning! Our goal is to double this number every year, while also reducing harmful production methods through increased use of recycled materials in products.
Find a range of Genuine Recycled Workwear here and read on to find out how to complete the Recycle circle by recycling again!
https://www.industrialworkwear.com/pt/environmentfriendlyworkwear/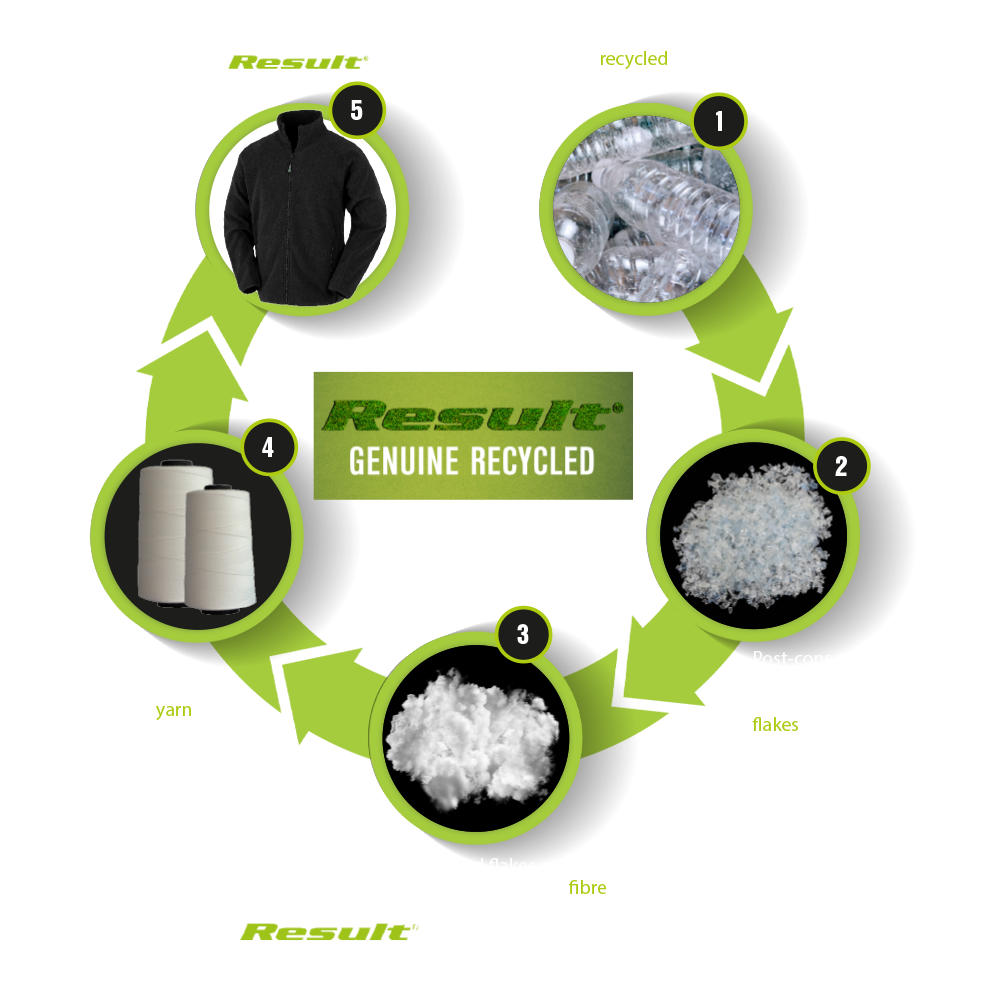 How to Safely Recycle Branded Workwear and Uniforms
It is essential that we don't let surplus, worn-out or obsolete branded workwear uniforms fall into the wrong hands; criminal impersonation puts everyone at risk.
For companies, disposing of old branded workwear uniforms can be a tricky issue. On one hand, you want to make sure that the uniforms are disposed of in an environmentally friendly way, but on the other hand, you also need to make sure that your company's branding is not exposed to competitors or the general public. Here we explain how Industrial Workwear Limited can ensure that your company's branded uniforms are disposed of safely and environmentally responsibly.
The first step in safely disposing of old branded uniforms is to determine whether they are still usable. If there are any minor defects or stains, then it may be possible to have them repaired or cleaned so they can be reused. Alternatively, if the uniform is really old and worn out, then it may be best just to discard it altogether. Recycling your old Workwear Uniform is now possible.
For those uniforms that cannot be saved, the next step would be to decide how best to dispose of them. Many companies opt for recycling their old branded uniforms as part of their sustainable business practices. The best option is to recycle them through specialised textile recycling facilities who will break down and repurpose the fabrics into new products such as insulation materials or pet bedding. This is fundamentally the best possible and most responsible action to take.
Disposing of old branded uniforms doesn't have to be difficult – with some careful planning and consideration you can ensure your company's branding remains safe while doing something good for the environment at the same time!
If you want to keep your security and brand reputation intact, let us arrange a full recycling service for you once your workwear uniform is at the end of serviceable life.
Industrial Workwear Recycling
We can arrange to have Security shredding consoles installed in your premises exclusively for collection of end of life workwear, these are then collected and taken to a secure shredding facility to start its next life!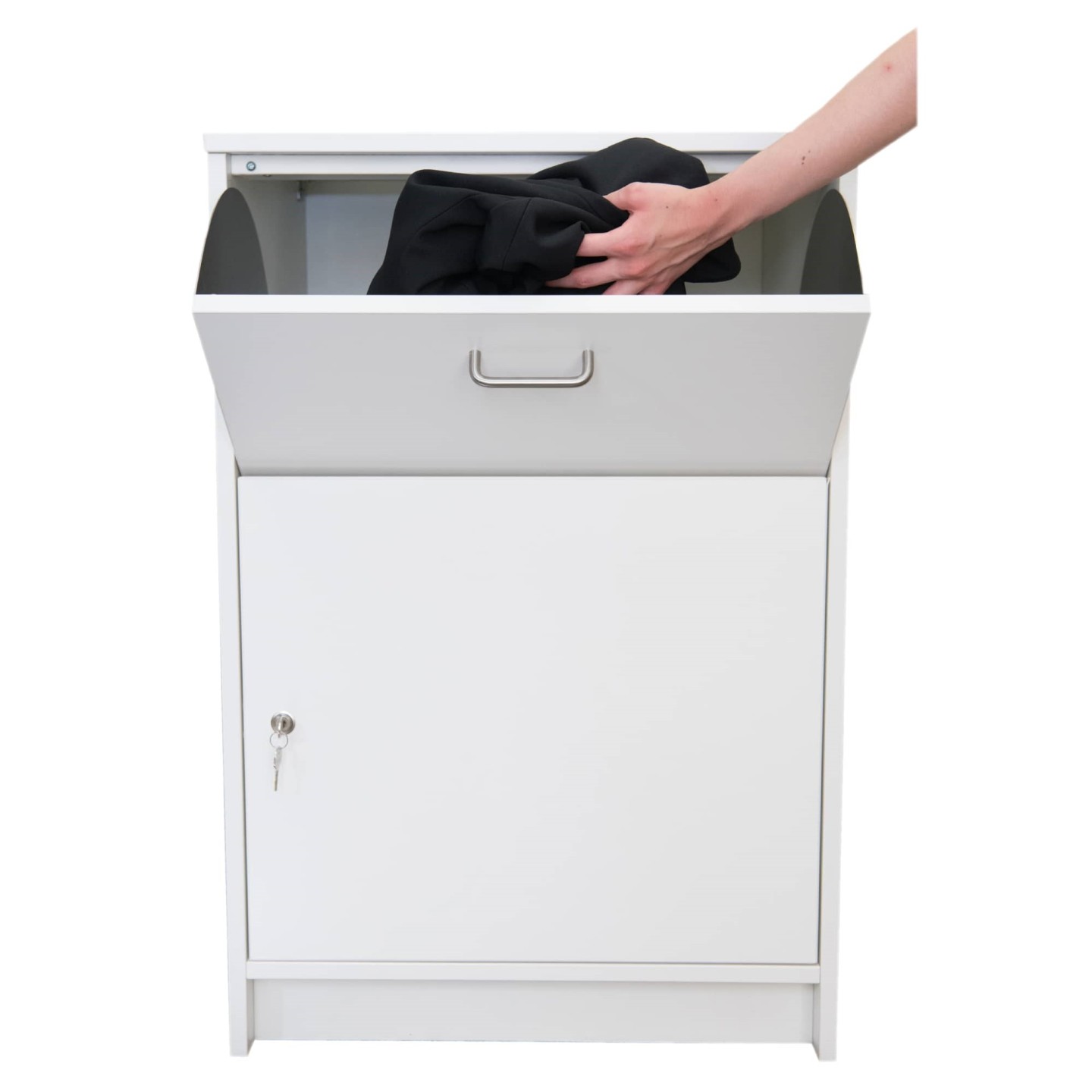 Recycling old uniforms or workwear is the best option. Not only will we provide fully audited secure destruction services, but also BS7858 vetted personnel carry out the collection process using vehicles that are equipped with CCTV and real-time satellite tracking for added assurance. So rest assured knowing your branding won't end up in the wrong hands when you choose Industrial Workwear Limited as your recycling partner.
Let us help your company turn unwanted workwear and uniform textiles into much-needed materials for upholstery padding and office screens. The shredding process leaves nothing to chance – all fabric is transformed into fibres that can be reused safely without fear of strong links existing between the original product and brand identity. A great way to stay ahead of landfill and assist in your quest for sustainability.
Contact our Friendly team now to to start your Sustainable Workwear Journey on 01207 509717
Or fill in the form here for immediate attention.