Cost savings on staff uniforms and workwear. If you manage workwear ordering for a large team, you know how tedious and complex the process can be. Larger businesses often have 5 or 6 people dedicated to managing, ordering, and distributing uniform and workwear to hundreds of employees. The resource cost of even one person devoting more time than necessary to managing uniform orders can be a hidden cost, and one that takes a toll on other areas of your business if an important employee is distracted from more important tasks. But there is a solution that can help reduce the resource requirements for managing uniform ordering:
SMART automated ordering Portal from Industrial Workwear Limited.
With automated ordering systems the cost savings on staff uniforms and workwear are easy to achieve with sizing information easily inputted and stored for future orders, wearer-packing means that sorting and distributing clothing is as simple as reading a name on a package, and order history is stored so you can track spending and budget for future needs. We have customers running our systems allowing a single junior staff member to easily run the workwear procurement for firms with 100's of employees as we do the 'heavy lifting'.
Let's take a closer look at three benefits of automated workwear ordering systems.
The Automated Workwear Ordering Portal Saves Time.
The most obvious benefit of Industrial Workwear's automated workwear ordering system is that they save time. With sizing information stored in the system, reordering is as easy as a few clicks. Wearer-packing ensures that packages are labelled with the correct employee name and packaged together with all their individual requirements, so there's no need to sort through piles of clothing to find the right size or style. And because order history is stored in the system, you can quickly see what items are being ordered most frequently and budget accordingly. All of this adds up to saved time for you and your team.
Our Automated Workwear Ordering Portal Reduces Costs.
In addition to saving time, Our SMART automated workwear ordering Portal will help to reduce your costs. With accurate sizing information on file and only pre-arranged allowable uniform items you can avoid the wasted time and money associated with ordering incorrect garments or sizes .
Our Wearer-packing service eliminates the need for you to do individual picking, which saves on both packaging materials and labour costs. And because the automated ordering Portal keeps track of spending history, we can more easily identify areas where we may be able to negotiate better pricing with suppliers on your behalf.
Workwear Uniform Wearer-Packing
Another great feature of an automated system is wearer-packing. This means that each package of clothing is labelled with the name of the employee who will be wearing it. This makes sorting and distributing uniforms a breeze, as you no longer have to sort through piles of clothes to find the right size for each employee. Wearer-packing also eliminates the
need for employees to try on clothes to find their size, which saves time and prevents clothes from becoming damaged or needing to be returned.
Our FREE to use automated uniform workwear ordering system can be a valuable tool for businesses of all sizes. By streamlining the process of ordering and distributing uniforms, workwear and PPE our automated systems can save time and money while still ensuring that employees have the clothing and PPE they need to do their jobs. Better still it is FREE to use and set up and we can streamline your process in less than a week!
See a brief video demo here
https://www.industrialworkwear.com/corporate/
Our customer service is second to none with an Excellent rating on Trustpilot. Click below to see what our customers are saying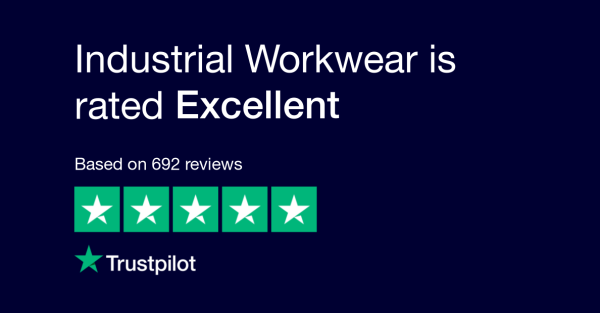 Contact us today for a no obligation personal demo of our time and cost saving system that you will love!
Call our friendly team on 01207 509717 or fill in your details here and we will be in touch immediately.