Are you looking for a way to simplify the process of procuring high-quality workwear for your business? Look no further than workwear bundles – the perfect solution to ensure that all employees stay compliant with your uniform policy without having to manually select and order new items each time. With these pre-curated, cost-effective offerings, staff will always have access to appropriate apparel and employers can rest assured knowing their team is following regulations regarding dress code. So what are some of the benefits you can expect when investing in a workwear bundle? Read on as we outline how these packages can help improve operational efficiency while still delivering an impeccable look when it's needed most.
Why Workwear Bundles are the Perfect Solution for Your Business
Are you looking to improve your team's uniformity while saving money? Consider investing in workwear bundles. A workwear bundle is a set of uniform items that come together as a package, allowing businesses to save money and time when it comes to outfitting their teams. Let's explore why workwear bundles are such a great option!
/https://www.industrialworkwear.com/january-bundle-deals/
Cost-Effective Uniform Solutions
Workwear bundles are cost-effective options for businesses who need to outfit their team with uniforms. When you buy a bundle, you're able to buy items in bulk, which often results in discounts on the overall purchase price. This means that you can save money on each item and enjoy the added convenience of having all of your uniform pieces arrive at once in one package or shipment. Additionally, if individual items get damaged or stained, there's no need to replace an entire uniform – just buy another bundle!
Versatile Options for Every Industry
Workwear bundles come in many different styles and sizes, making them perfect for any industry or team size. Whether you have an office staff or a construction crew, there's a workwear bundle that will fit your needs perfectly. From polo shirts and Gilets to hi-visibility jackets and hats, these packages make outfitting teams easier than ever before. Plus, with lots of customisable options available from most suppliers, you can add your company logo or other branding elements directly onto the garments for added visibility for FREE! Everything is included in the price of the bundle – no hidden costs.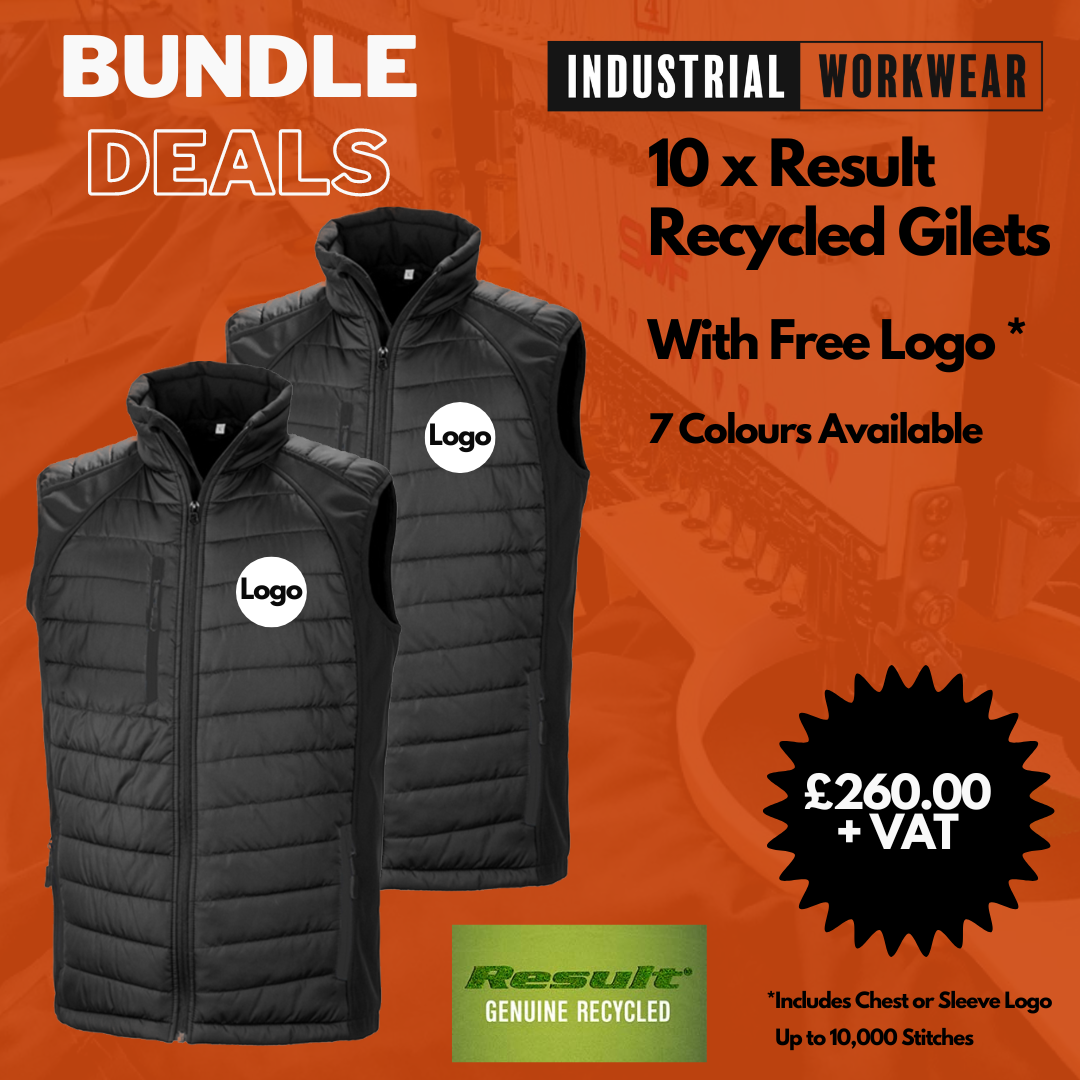 Convenience & Ease of Use
Buying workwear bundles makes ordering uniforms much simpler for busy HR departments and procurement teams who don't have time to source individual pieces from multiple vendors. With just one purchase order per bundle needed instead of multiple orders per item, it's easy to keep track of what needs replacing and when new items should be ordered. And because the process is so streamlined, businesses can avoid delays due to lost shipments or miscommunications with vendors thanks to having everything they need in one place at one time – easy!
All in all, investing in workwear bundles is an excellent idea for any business looking to save money on outfitting their staff while still getting high quality products that look great while they do their jobs safely and efficiently. With plenty of styles available at competitive prices plus the added convenience factor, why wait? Get your team outfitted today with workwear bundles!
Get in touch today and speak to our friendly team to discuss all your workwear Bundle requirements on 01207 509717 or fill in the form for immediate attention.
https://www.industrialworkwear.com/january-bundle-deals/